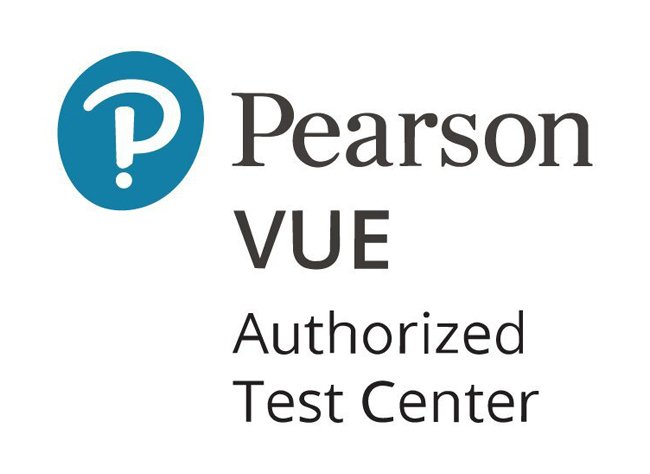 Turnkey Communication Services (TKC) (87899)
44/44 Vibhavadi-Rangsit 60 Yake 18-1-2 Talad Bangkhen Laksi Bangkok 10210
Tel : (66) 2401-8222
Contact PVTCA : Ms. Sutida Yaphakdee Tel No: +66(061)1759697
Pearson VUE Authorized Test Center, test center
code 87899
Turnkey Communication Services Public Company Limited has established the Pearson VUE Authorized Test Center for international knowledge standards or Pearson VUE Testing Center for organizations or institutions to It is a testing center for information technology knowledge for interested parties. Those who pass the exam will receive a certificate. (Certificate) Certified as an expert in the field from leading information technology products around the world. as listed below
Exam products
| | |
| --- | --- |
| ACSM | ICRM |
| Adobe | IFTA |
| AFP | Institute of Certified Bookkeep |
| American College | ISA |
| APBM | Isilon Systems |
| AppSense | iSQL |
| Aruba Networks Inc. | Linux Professional Institute Testing |
| Autodesk | Lloyds |
| Avaya Inc. Testing | National Recreation and Park Association (NRPA) |
| BBPSD | Nokia Qt |
| BCS The Chartered Institute for IT | Novel Testing |
| BOMI International | Object Management Group |
| Brocade Communications | Oracle Certification Program |
| Business Objects | Pegasystems Inc. |
| Chainshine Financial Training | PEOPLECERT |
| Chartered Institute of Management Accountants | PostgreSQL CE (SRA OSS) |
| Check Point Software Technologies | PRMIA |
| Cisco System, Inc. | PIT |
| Citrix System, Inc. | Riverbed Technology |
| CIW | RSA Security Testing |
| CompTIA Testing | SAP |
| CWNP | Siemens Enterprise Communications |
| Dassault Systemes | SpringSource |
| EC-Council | SPSS |
| EMC | TANDBERG |
| Esri | UExcel |
| Excelsior College | VMware, Inc. |
| EXIN | VUE Testing |
| Fortinet | WorldatWork |
| Global Association of Risk Professionals | Zend Technologies, Ltd. |
Exam center details
| | |
| --- | --- |
| Examination Center Name : | Turnkey Communication Services (TKC) |
| Test Center Code : | 87899 |
| Location : | 44/44 Vibhavadi-Rangsit 60 Yake 18-1-2 Talad Bangkhen Laksi Bangkok 10210 |
| Opening hours : | Monday - Friday from 10:00 a.m. - 3:00 p.m. |
| Number of exam seats : | 4 seats |
| Examination center staff : | Ms. Sutida Yaphakdee Tel No : 061-175-9697 e-mail : sutida.y@tkc-services.com |
Registration
Choose to register for the exam online by yourself at the web page. pearsonvue.com
If the test taker has a Voucher number, promotion code or other rights to apply for the free exam Test takers must fill out a screen while registering for the online exam. Otherwise, it will be deemed that the application for that examination Do not use the Voucher number or that promotion which must pay the full amount of the actual exam price.
If on the day of the test, the test taker does not come to take the exam as scheduled and failing to notify the test center staff 2 business days in advance, you will be deemed to have waived the right and "missed the test" at that time.
If you wish to postpone or cancel the exam, you must call the staff 2 working days in advance.
Exam characteristics
Some exams are available in multiple languages such as French, German, Italian, Spanish, English, etc. The test takers can specify via the screen while registering for the exam online.
Most of the exams are multiple-choice, multiple choice, drag and drop, fill in the blanks. and simulation problems
The exam time will count down on the screen. After the test taker presses the Start Test button.
When the test taker completes the exam, the result will be known immediately on the day of the test. The system will notify the exam results (scores) on the screen and will automatically print the results on the printer.
And if passing the exam, the test taker will receive a certificate sent directly from the owner of the product (outside) to the examiner directly. according to the conditions of each product stated in the test results
payment method
Pay by VISA or Master credit card (No VAT 7%) via the web page. pearsonvue.com This method of payment cannot issue receipts and tax invoices. If registration for the exam is unsuccessful This may be because Pearson VUE is unable to cut costs from your credit card's Security Code. Please change to a new credit card. On the day of the test, please bring a document confirming registration for the test to show to the test center staff before taking the test.